Vincent's Acres
Taking affordable housing to new heights
Vincent's Acres is tucked away off Market Street near the intersection of Collier Boulevard (SR 951) and Davis Boulevard.
The new affordable community is convenient to many local workplaces, essential services, and I-75, making for shorter commutes and more career opportunities for residents.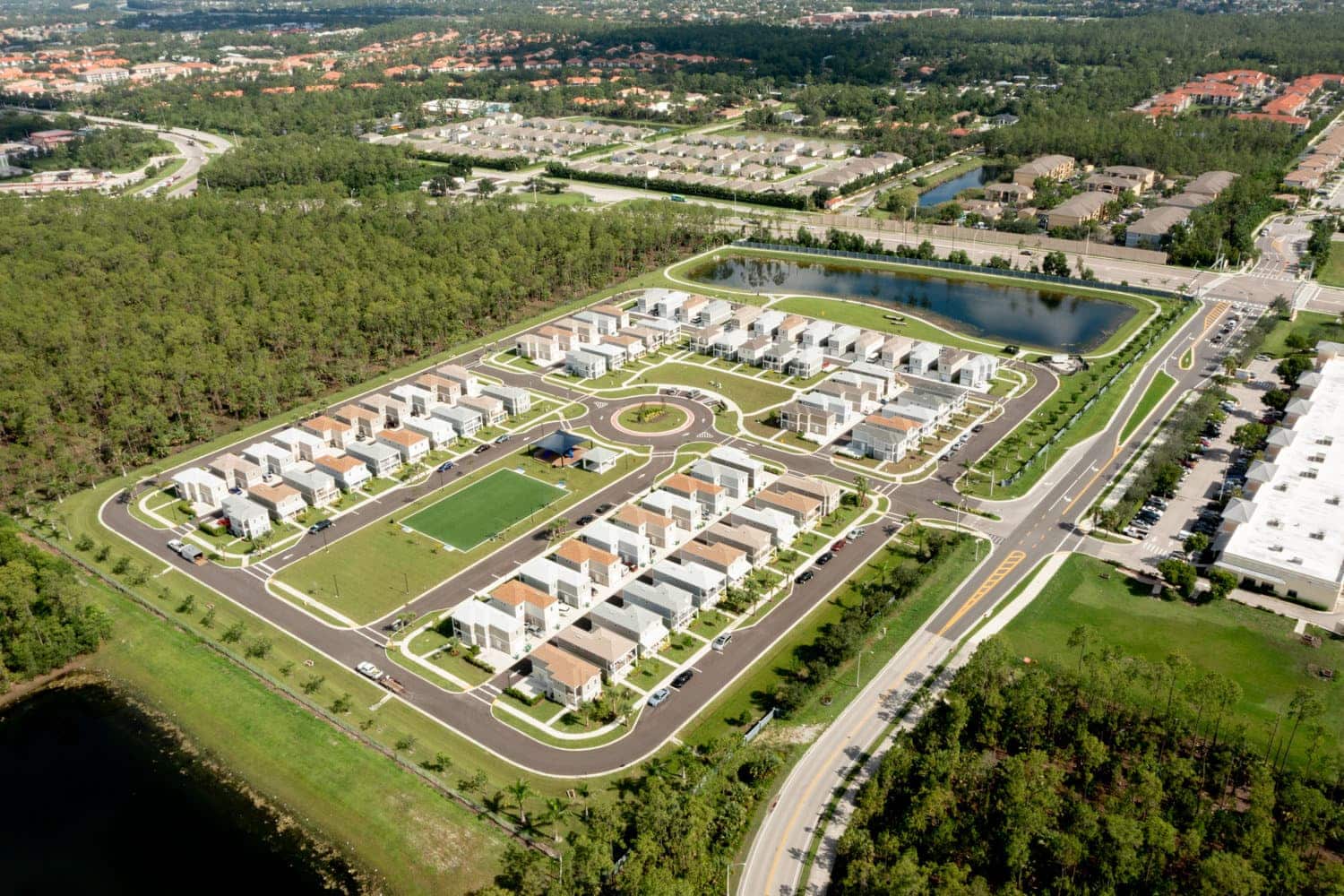 79 homes
Permit-monitored parking 
Convenient to shopping, workplaces, and I-75
Rear alley-loaded resident parking
Designated visitor parking
Central recreational area with playground, soccer field, basketball court, and event pavilion
Walking path and benches surrounding community lake
Premium landscaping packages
HOA maintenance of landscaping
Building Up: Our First Two-Story Homes
Affordability can often come at the expense of aesthetics when it comes to housing. Habitat Collier actively works to make sure this is not the case with our home designs. The new two-story home design in Vincent's Acres is the first of its kind for this affiliate and offers a beautiful home for families in our community.
These homes were designed with the surrounding community in mind, to ensure a good fit with other neighborhoods in the area, and to offer a premium look at an affordable price.
This beautiful neighborhood also boasts HOA managed landscaping and exterior maintenance, creating an easy transition into homeownership and guaranteeing homeowners will never have to worry about mowing the lawn after work!
In their own words
Click play on any of the videos below to hear from real homeowners in Vincent's Acres about how their partnership with Habitat Collier has changed their lives.
Frequently Asked Questions
Will the construction of this Habitat for Humanity neighborhood near existing neighborhoods negatively affect property values?
No. Habitat hires an independent, third-party appraiser who provides us with a market value of the home. The home is then sold at market value. The difference between affordability and market-rate is preserved through a silent second mortgage.
Do families receive their homes for free?
No. All Habitat homeowners undergo a rigorous approval process and must contribute 500 hours of sweat equity helping to build their homes and the homes of their neighbors. They attend homeownership and budgeting classes and make a downpayment and their first year's insurance payment before closing. They sign a no-interest mortgage and make affordable monthly payments to purchase their homes over an average term of about 20 years.
Does having Habitat families in my school district negatively affect school ratings?
Absolutely not! In fact, school grades in the area have increased since Habitat began building homes in Naples in the 1990s.
Will the additional homes have a negative impact on existing water and sewer infrastructure?
No. Habitat Collier is actually investing to improve infrastructure, which will benefit the community as a whole.