Habitat Collier Wins Gold for Original Video
A big part of what we do at Habitat Collier is storytelling. Sharing the experiences of those we work most closely with helps us shine a light on the reality of the struggle for affordable housing in our community. Nothing tells the Habitat story better than the real stories of the people we serve and those who work with us to support our mission.
By writing the stories of Habitat partner families, we're able to share experiences that are often overlooked. Through video, we can take you into the lives of those who are forced to live in substandard, inadequate, or overcrowded housing just to make ends meet. We've been able to not only open the pathway to homeownership for these families but also to give them a voice to show the reality of the growing housing crisis in Collier County. 
One of our latest videos, Because of this House, gave the children of Habitat homeowners the opportunity to share in their own words what it was like to live in substandard housing and how much having a safe and decent home made a difference in their lives. We're so proud of each of the children who participated in this production and equally as proud to say that Because of this House was recently honored with a gold Hermes Award for nonprofit video! If you haven't had a chance to see it, or just want to watch it again, just click 'play' below.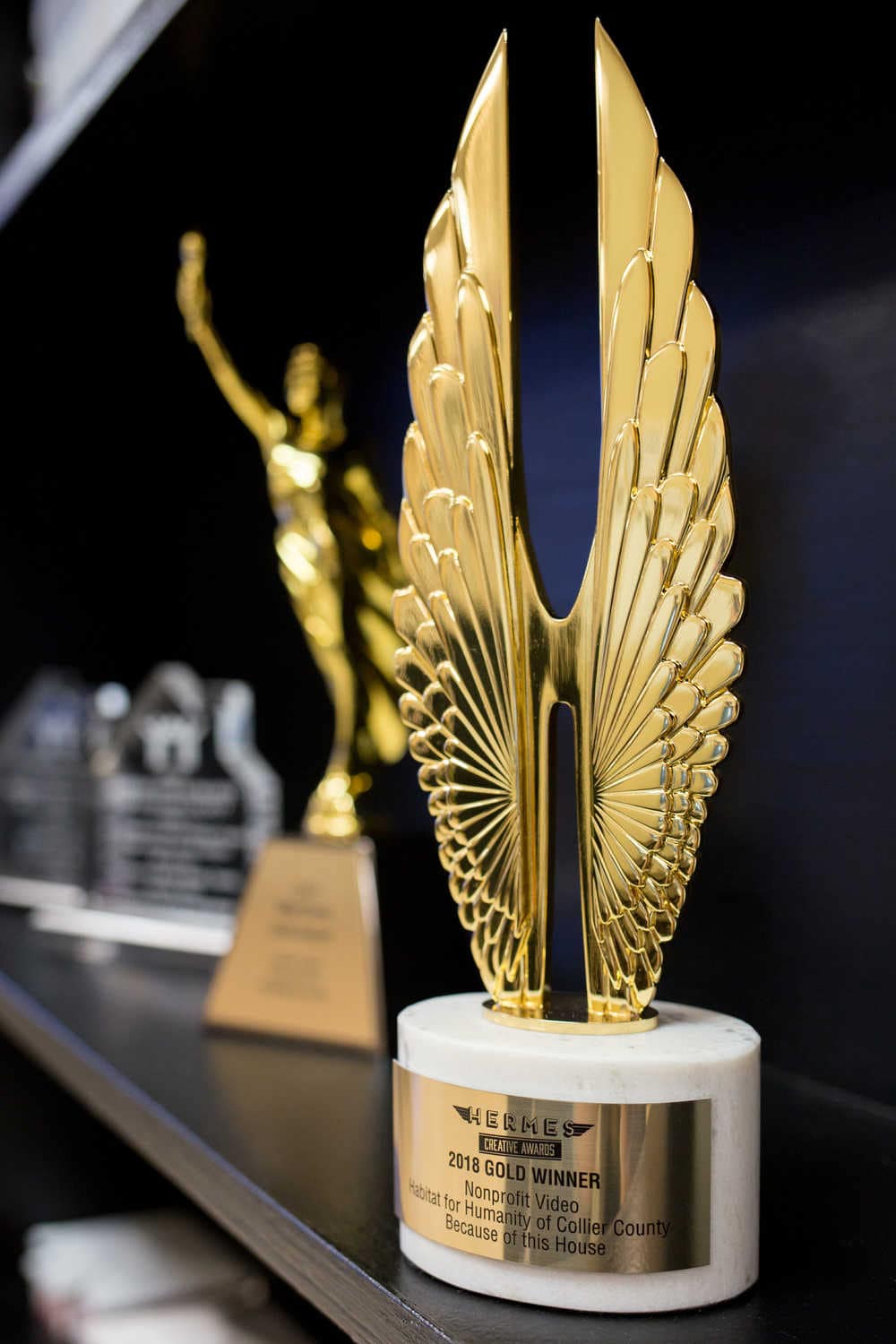 Be the difference for more kids like Kenneth, Leyny, and Haven. Donate today to open the door to a brighter future.