Built on Stories: Nodine Duverseau
"When I was too young to remember, my family left Haiti in search of a better life. I was only one year old when the United States became my new home, and it's the only home I've ever known. The American Dream was within reach. However, the language barrier proved to be a challenge for my family.
My mother had difficulty finding a job, but she never gave up. The language was easier for me to learn, and we began practicing phrases. Soon my mother was creating whole sentences in English. With improved English skills, she found a job in the service industry and left the sweltering sun of the Immokalee fields for good. My mother eventually went to school to become a CNA, which opened many more opportunities, such as jobs in Naples. We wanted to escape the poverty-stricken city of Immokalee. However, finding housing was a challenge. We moved from place to place, but we never really had a home of our own.
In 2007, my family got news that would change our lives forever: we had been approved to receive a home through Habitat for Humanity. I began to imagine my own room and having so much space and freedom for the first time. We were given an opportunity that changed our lives forever. Our Habitat home represented a safe place where we could share laughter, joy, and meals. Our Habitat home represented stability.
Over the last 13 years, our Habitat home has become the catalyst to a better education. I aspire to become an Event Coordinator in order to create a reality that will exceed my client's expectations while remaining within their allotted budget. My goal is to earn my Bachelor's of Science in Resort and Hospitality Management with a concentration in Event Management and a minor in Marketing. Living in a Habitat community has not only impacted me but also my mom and older sister as well. My mom is currently attending FSW in hopes of becoming a Registered Nurse. My sister will be graduating from Florida Gulf Coast University in May with her Bachelor's of Arts in Psychology. Next year she plans to begin pursuing her masters in Clinical Mental Health Counseling.
Through my experience growing up in a Habitat home and as a volunteer myself, I have learned that service is the purest way to impact the lives of others. With every piece of sod, every tile, every nail and hammer, it is important to think about the families it will impact. Imagine the family who will live there and the stability it will provide to a little girl or a little boy who will have their own room for the first time. Think about the opportunities these families will be able to pursue, much like the opportunities my family has access to. A Habitat home is peace of mind and stability for those who are victims of poverty and housing insecurities."
-Nodine Duverseau, age 17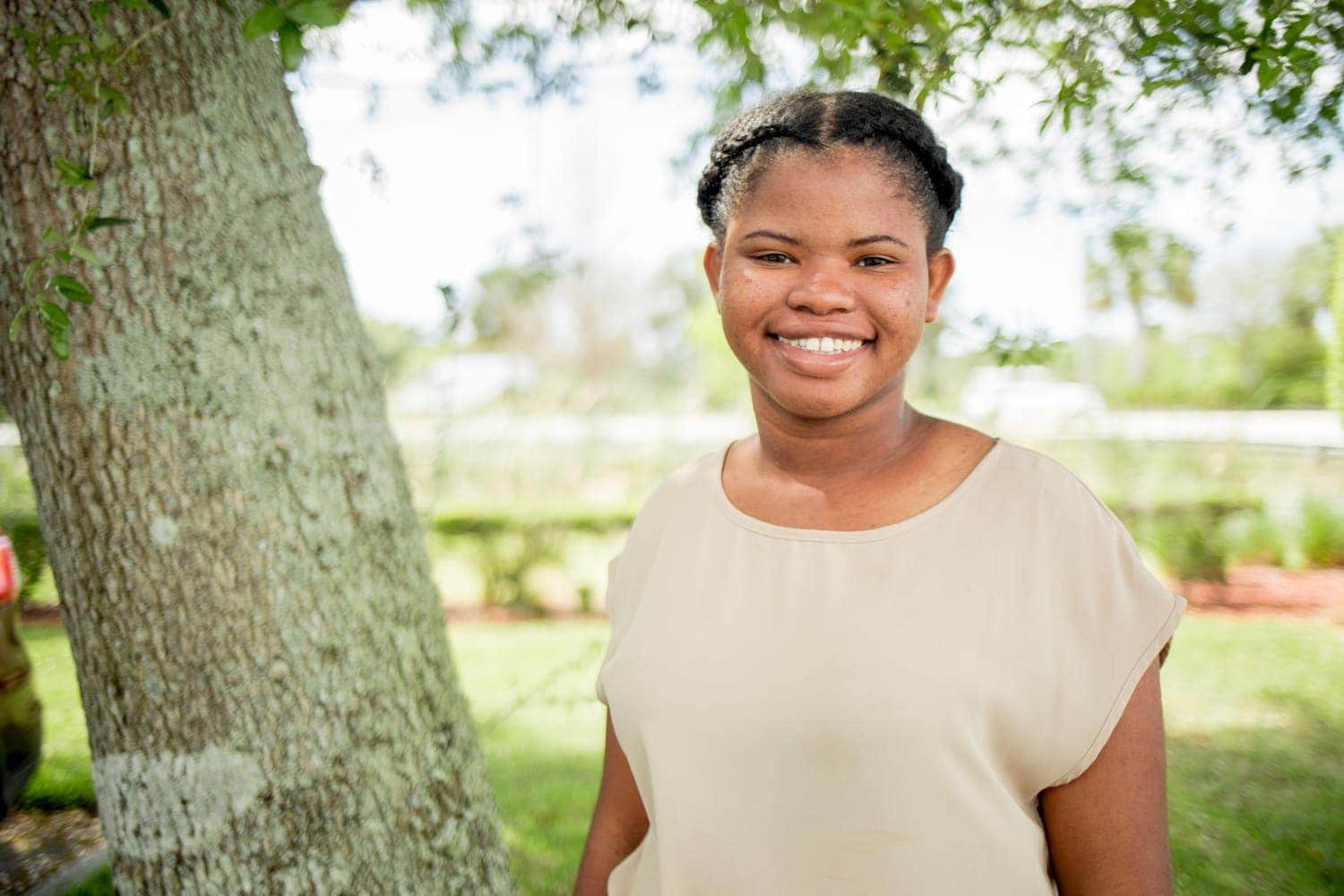 Nodine's life was changed through the generosity of people in our community. Your gift could give another child the same solid foundation that she now has.