Built on Stories: Tatianna Cruz
In 2007, Rose Cruz was a single mother of four girls struggling to get by. She and her family had moved to Florida from New York before her two youngest daughters were born, in search of a better life for their children.
Unfortunately, Rose and her husband split just a couple of years after relocating to Florida and she found herself raising the children on her own after he moved back to New York. With the high cost of living in Naples, many families find themselves in a situation where they have to choose between living in an inadequate, unsafe, or unhealthy situation or paying exorbitant rent and having to struggle to make ends meet in other areas.
Rose made the choice to rent a home for her children that she thought was safe and adequate in size, but which also cost her more than half of her income at more than $1,200 each month.
When the townhome they were renting was broken into and robbed, Rose knew that was the final straw. She came to Habitat Collier looking to give her children the life she had always dreamed for them.
"I need security and safety for my children," she said in her application. "I'm struggling to make it here in Naples with the high cost of living and four children."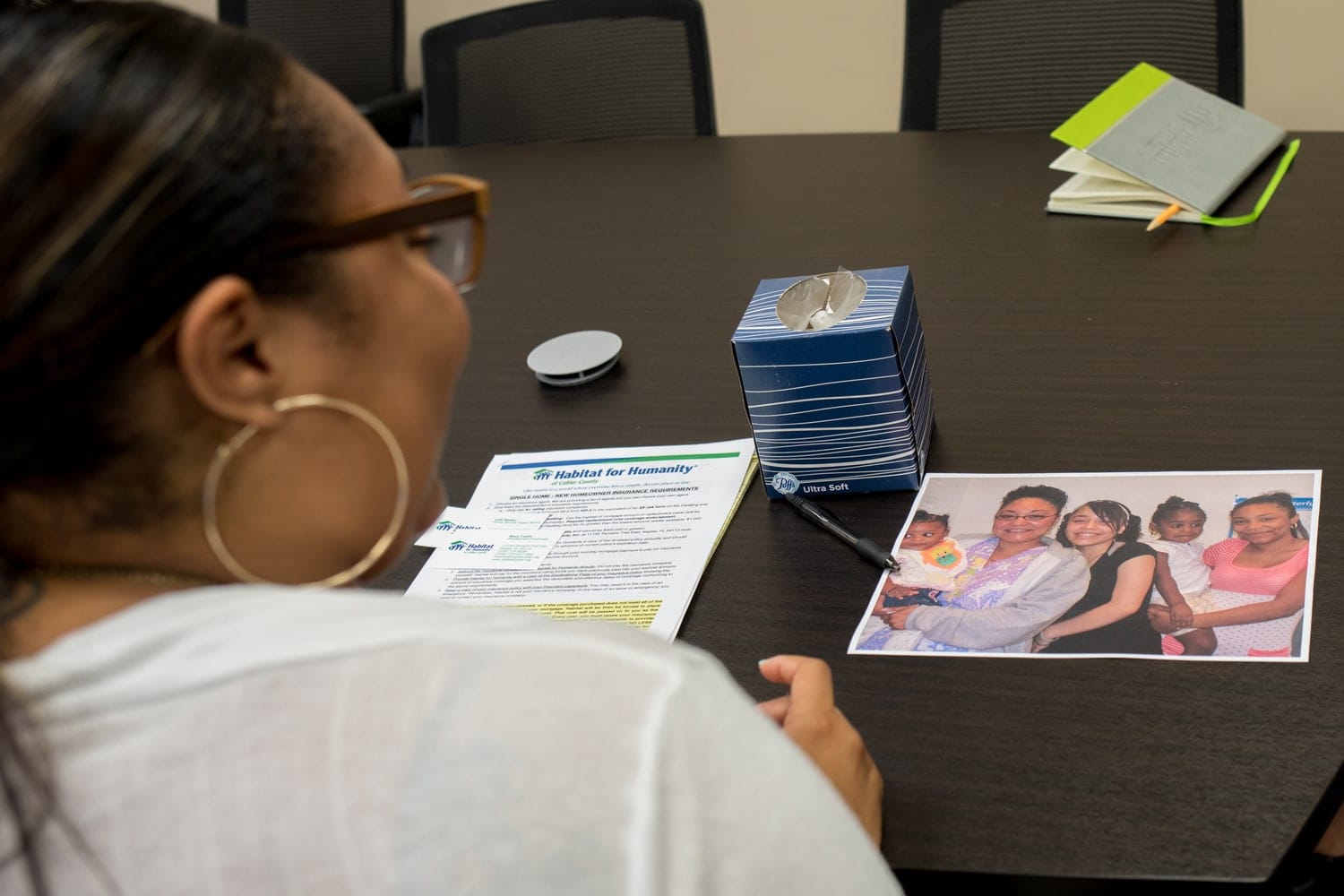 Fast forward to today and it's clear that all of Rose's hard work has paid off.
Her daughter Tatianna stopped by the Habitat office this week and there's no doubt that she embodies the same strong and determined nature we saw in her mother. Now 24, Tatianna moved into her Habitat home at the age of 12 and says that the stability and safety provided by the home her mother purchased through Habitat gave her the drive she needed to reach her goals.
"Habitat for Humanity is a stepping stone for you," she says. "It helps your mother or your father help you be able to do more than they were able to do. Instead of returning into the cycle, you take that opportunity that you were given and you run with it!"
After graduating from Golden Gate High School in 2013, Tatianna began working for Expert Insurance Advisors assisting with tax preparation. Soon, she saw that many of her clients, who were also Habitat homeowners, needed support with home insurance.
"I saw that they had a need and many of them were people who owned Habitat for Humanity homes," says Tatianna. "Growing up in a Habitat home, I could relate to them. I wanted to help provide for my community."
That drove Tatianna to take the Florida 2-20 Property and Casualty Agent course to become a licensed insurance agent. She is now helping homeowners understand how their insurance works and guiding them through the process as they secure their own policies when purchasing their homes or renewing. She says it's her way of giving back to the organization that did so much for her family.
"Habitat's selfless act of giving truly is inspiring."
Tatianna has broken the cycle of poverty through her Habitat home. Your gift could be a stepping stone for another child to do the same.